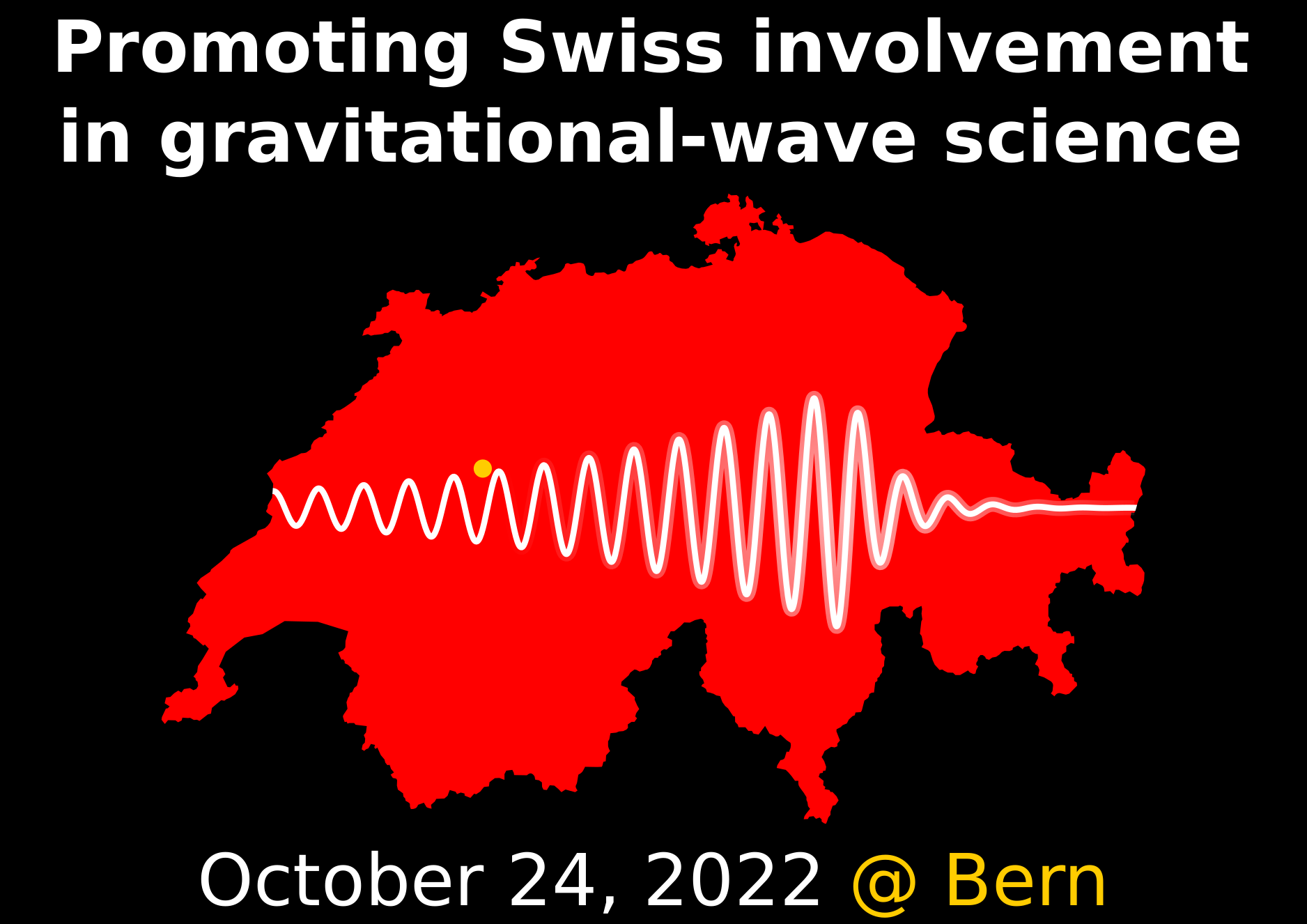 On October 24, 2022 we plan to meet in Bern to discuss Swiss involvement in gravitational-wave science.
This event aims to:
Review the path forward for the Swiss GW science community
Bring the Swiss Einstein Telescope (ET) and LISA communities together, to better understand each others' plans
Understand the potential scientific benefits of Switzerland making leading contributions to both space-based and ground-based GW observatories, such as ET and LISA
Discuss potential financing/funding options available, and how to best position the Swiss community with respect to the available options
We are very grateful to the SNSF, who has kindly agreed to let us use one of their meeting rooms for the event. It is a short walk (10 minutes) from the Bern train station: google maps link
Registration is free, but we would request that everyone do so by October 10. This will allow us to properly prepare the coffee breaks and make the reservation for lunch.